Andrews Institute for Orthopaedics & Sports Medicine Physician Says Watch Out for Overuse Injuries with New Exercise Programs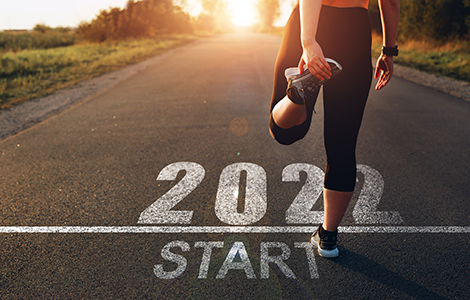 GULF BREEZE, Fla. (Jan. 10, 2022) – It's a new year and that often means new exercise programs for people wanting to get in shape. But, the desire to do too much too fast can lead to an overuse injury.
A number of factors can contribute to overuse injuries. For starters, exercising for too long or doing too much of one type of exercise can strain muscles and may lead to injury. Technique is also important. While one may have good intentions, not knowing the proper way to perform a certain exercise can lead to injury. "We see it so much during the first quarter of the new year," said Brett Kindle, M.D., a non-surgical sports medicine specialist at Andrews Institute. "People are trying out a new workout program, which is great to see, but they overdo it, and it takes them right back out of their healthy new routine."
Below are some ways one can avoid an overuse injury when starting a new exercise program:
Talk to a professional such as a personal trainer or physical therapist about proper form and gear.
Don't do too much at once. Exercising for 30 minutes a day is better than only working out on the weekend for longer periods of time.
Include more than one type of exercise. For instance, biking, swimming and jogging or walking within one week would be a great way to utilize various muscle groups and reduce muscle strain.
Don't ignore pain. Assuming pain is "part of the process" is a mistake. Resting for a few days may bring relief. If not, it may be time to talk to a professional.
Andrews Institute has more than 30 physicians specializing in orthopaedics and sports medicine who can help in the event of an overuse injury. Give us a call at 850.916.8700 or visit AndrewsInstitute.com to schedule an appointment.