Andrews Institute Welcomes Geoffrey L. Hancy, M.D., to its Team of Experts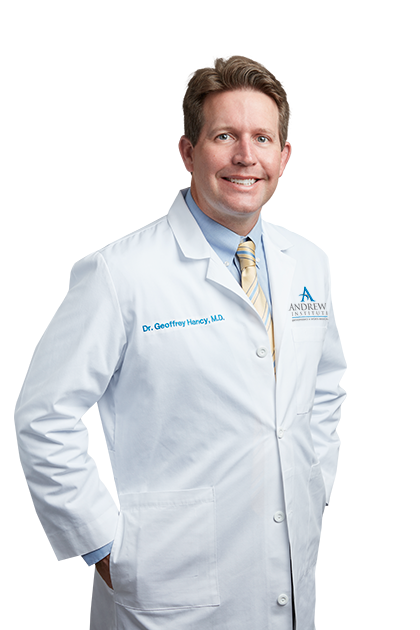 Andrews Institute for Orthopaedics & Sports Medicine is pleased to welcome board-certified orthopedic surgeon Geoffrey L. Hancy, M.D., to its team of experts. Dr. Hancy specializes in general orthopedics including the arthroscopic treatment of shoulder and knee injuries; arthroplasty of the shoulder, hip and knee treatment; hand, wrist and upper extremities treatment; as well as all fracture care and arthritic pain.
A Gulf Breeze, Florida native, Dr. Hancy earned his medical degree from the University of South Alabama College of Medicine in Mobile, Alabama. He also holds a master's degree from the
University of South Florida College of Medicine and a bachelor's degree from Emory University. He completed his residency at Orlando Health Orthopedics in Orlando, Florida.
Dr. Hancy treats patients by appointment at three Andrews Institute locations in Pensacola – Baptist Medical Park – Airport, Baptist Medical Towers and Baptist Medical Group Family Medicine – Westside. For more information, visit AndrewsInstitute.com or call 850.916.8700.